Join Us On Facebook!
Pet Loss Support - Contact Us


We want to hear from you!

Need help with the website? Whatever your need, send your comments, questions, and ideas. Use the form below, all fields are required, and we will get back to you shortly. Note: We are not pet loss counselors, so please visit our pet loss forum for help and advice from others who feel exactly as you do now.

IMPORTANT: As of January 2020 our forum message board is closed to new registrations and after 24 years it is now read-only. But it still has pages of wonderful stories about the pets we've loved and lost as well as resources to help get you through your grief.


We're proud of our accolades
received over the years
Since we first went online back in January 1996 as one of the world's first online pet loss support websites, lightning-strike.com has helped many hundreds of thousands of people from around the world.
As people have visited, some have decided along their journey that our site is important enough to receive praise...appreciation that serves to let even more people know that pet loss support websites like this really do exist.
Some of our honors include the prestigious lycos.com Top 5% of All Websites award and a featured article in yahoo.com's (now defunct) Internet Life Magazine's "Touched By The Net" review. We are also recognized by popular psychiatric and grief support organizations, such as Mental Health Net and psychcentral.com.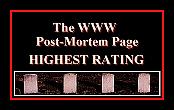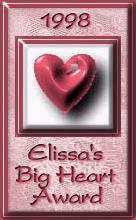 Our Story | Pet Loss Forum | Pet Loss Book Listing | Pet Loss Sites | Blogs | Pet Loss Chat | Site Map